An accused Hezbollah financier acquired Beirut real estate from Rana Koleilat, a Lebanese fugitive who defrauded Al-Madina Bank in collaboration with Syrian intelligence before the financial institution dramatically collapsed in 2003

On November 7, 2001, Koleilat co-founded V69 Real Estate SAL, which three weeks later purchased real estate in the up-scale Verdun 730 mixed commercial and residential center in Lebanon's capital, according to a title deed acquired by Levant Networks.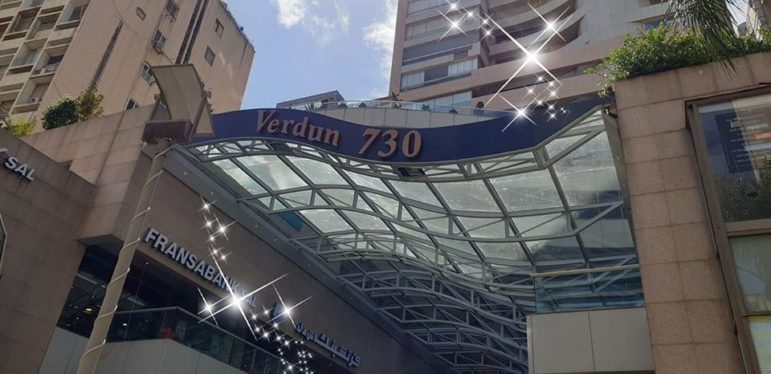 Shares in the real estate holding company were then acquired by Saleh Assi — a businessman sanctioned by the US on December 13 for helping finance Hezbollah — along with his relatives and a legal representative.

The acquisition came amid Koleilat's conspiracy to defraud Al-Madina Bank and reportedly provide money and real estate to Syrian officials and their allies in Lebanon.

Koleilat fled Lebanon in 2004 while under investigation for her role in the collapse of Al-Madina Bank. While the circumstances of the scandal remain shrouded in mystery, Al-Madina Bank chairman Adnan Abou Ayyash claimed in a lawsuit that Koleilat tricked him into transferring $670 million into the bank that she then siphoned to herself and her co-conspirators.

Assi, for his part, filed his own lawsuit against Koleilat in 2013, after the bank fraud became a public matter.

A private firm hired by Ayyash, Fortress Global Investigations, uncovered that Koleilat in 2003 moved over $1 million in the bank's funds to then-Syrian military intelligence chief in Lebanon Rustom Ghazaleh, according to US News & World Report.

In a move resembling Assi's real estate acquisition, Fortress Global Investigations said that in 2002 Koleilat "transferred, at no cost, a lavish Beirut apartment to a close friend of Khaled Kaddour, identified as the office manager" of Maher al-Assad.

Koleilat admitted to robbing bank funds on behalf of Ghazaleh in a 2015 interview with Lebanese newspaper Al-Shiraa. Ghazaleh died a month later in Syria, amid rumors that he was either beaten to death by guards of a rival security official or killed out of fears he would provide evidence to the Special Tribunal for Lebanon (STL) investigating the 2005 assassination of former Lebanese premier Rafiq Hariri.

In 2007, investigators from the STL's predecessor, the United Nations International Independent Investigation Commission, questioned Koleilat while she was in police custody in São Paulo, Brazil, according to The New York Times.

The newspaper added that the UN Commission was "investigating what Koleilat knows about the February 2005 truck bombing that killed Hariri and 22 others and whether money that disappeared from Al Madina Bank where she worked had been used to finance the attack in Beirut."

Saleh Assi's Business Interests in Lebanon

Assi, who is based in the Democratic Republic of Congo (DRC), reportedly laundered money for alleged Hezbollah financier Nazem Said Ahmad, according to the US Department of the Treasury.

The US said that Assi "maintained close financial connections" with alleged Hezbollah financier Ahmad Tabaja, and that as of 2019, "Assi was one of Tabaja's few remaining sources of financial support."

"Assi is also a business partner of Tabaja and conducts real estate purchases on his behalf," the Treasury said in a press release.

The US also sanctioned six of Assi's DRC and Lebanon-registered companies, noting that its action "should not be viewed as an exhaustive list of companies owned or controlled" by the alleged Hezbollah financier.

Lebanese corporate records reveal that Assi owns a series of real estate holding and import firms in the country.

These include the above-mentioned V69 Real Estate SAL as well as Al-Mansouri Real Estate, which was founded by Koleilat in 2002. Beyond his real estate ventures with Al-Madina Bank figure, Assi also holds shares in Sol Blanc SAL, Amasko Off Shore SAL, and the Lebanese Development and Investment Company.