Iran has appointed a new military point-man for its activities in eastern Syria, according to a pro-opposition Syrian activist group that closely follows Tehran's military moves in the border region.

"After the previous commander of pro-Iranian militias in Albu Kamal, 'al-Hajj Salman,' was transferred to Iran, the Iranian Islamic Revolutionary Guard Corps (IRGC) appointed a new commander for its forces in Deir Ezzor," Eye of the Euphrates wrote December 27 on its Facebook page.

According to the activist group, Iran's new point-man is "Al-Hajj Askar," a 50-year old tasked with overseeing foreign pro-Iran fighters in Albu Kamal and responsible for supervising the training of these forces in the desert region of eastern Syria.

"Al-Hajj Askar," moves between Syria and Iraq and keeps a residence in the Al-Jamaiyat area of the border town of Albu Kamal, Eye of the Euphrates said.

The pro-opposition group also profiled several other top officials in Iran's proxy military structure in eastern Syria, including "Al-Hajj Mohammad al-Faouri," who has risen further in the ranks after the reassignment of "Al-Hajj Salman."

According to Eye of the Euphrates, "Al-Hajj Mohammad al-Faouri" is a 40-year old Syrian hailing from Homs who is married to an Iranian national and holds an Iranian passport. The military official, whose family resides in Iran, moves between Albu Kamal and Deir Ezzor city.

Another Syrian, "Al-Hajj Mustafa," represents the IRGC in the town of Al-Mayadin, where he helps coordinate between Iranian commanders and forces staffed by local Syrians. According to Eye of the Euphrates, "Al-Hajj Mustafa," a former Syrian Arab Army warrant officer, is the only Syrian allowed to enter the Iranian-controlled security zone in Al-Mayadin.

The IRGC also relies on "Abu Haydar al-Afghani," who formerly led an armed group in Iraq and now is responsible for supervising training camps in eastern Syria.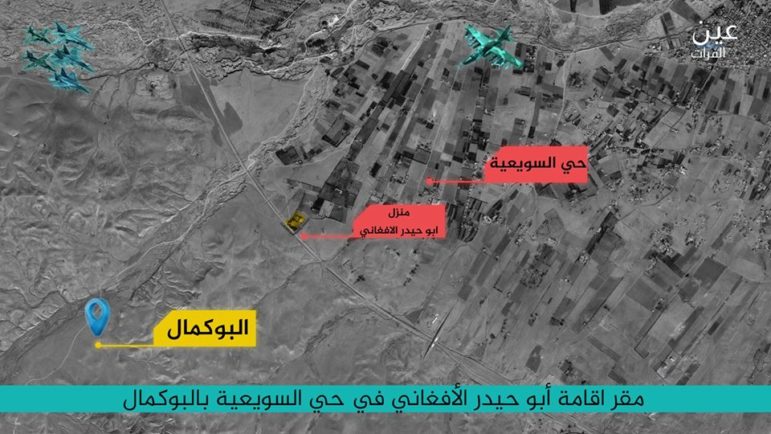 Eye of the Euphrates also named "Wasim al-Harib," as another rising military official in eastern Syria based in his native town of Al-Mayadeen. According to the pro-opposition group, "Wasim al-Harib" traveled to Iran approximately two months ago before being sent back to Syria to take up a senior role.